In this testing process CES undertake all kinds of testing related to cladding and spool fabrication works. To ensure high quality, and reliability in our weld overlay products, we utilise a combination of destructive and non-destructive testing techniques. CES NDE technicians are qualified and approved to both national and international standards.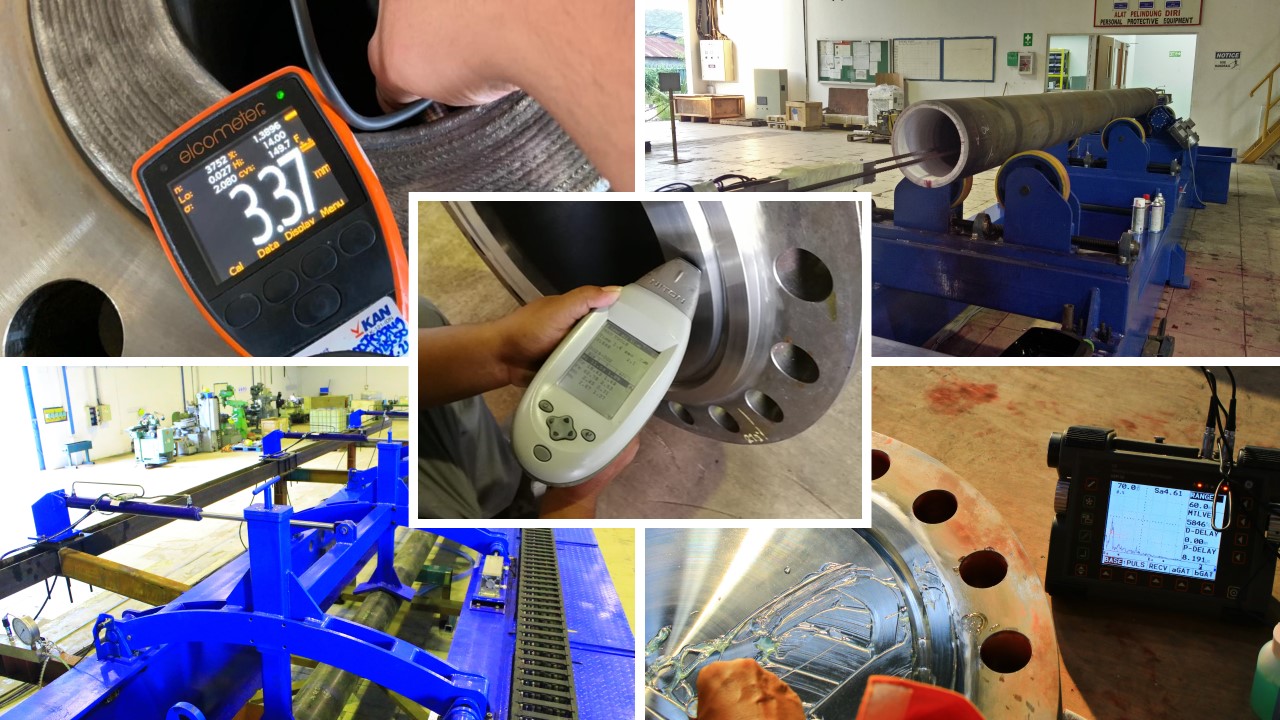 Each component is subjected to penetrant testing after weld overlay deposition. State of the art remote video-probe inspection technology is utilised when inspecting internal bore diameters of pipe work. We are currently able to internally test and examine up to 12 meter lengths of pipe based on water washable test methods.
To ensure weld quality, CES carry out thickness surveys as per approved procedures in accordance to Code and customer standards. CES use innovative equipment designed specifically for measuring cladding thickness of metallic protective linings such as Inconel on carbon steel and low alloy steel substrates.
Integrity of overlay bonding and base materials are closely examined by the use of ultrasound techniques, utilising a combination of shear and compression wave probes.
MAGNETIC PARTICLE TESTING
External surfaces of ferromagnetic components are examined for surface breaking defects when required after all manufacturing stages have been completed. This can be done using either MPI techniques.
POSITIVE MATERIAL IDENTIFICATION
PMI is performed using XRF analysers and spectrometers, resulting in measurement of the most flexible working range of alloy metals, both ferrous and non-ferrous. Individual components & weld deposition can be identified by chemical specification, the exact grade can be established from both unidentified samples and components of known analysis specification. Reports can be downloaded from the spectrometers direct to PC for immediate analysis.
CES is dedicated in providing the safest, most efficient, most reliable, cost effective and technologically advanced service available. IWW CES is equipped with the facilities to perform and control hydrostatic testing of line pipes and spool pieces. Water used for hydrostatic testing or cleaning process contain.
Inspections procedures are in accordance with international standards such as ASME, API, DNV, ISO and fully addresses client specific requirements. Subsequent to completion of all inspection processes, CES issue a final document of conformity including breakdown of methods, techniques and acceptance criteria, along with technical comments from qualified personnel.